Fransie Malherbe
Frandsen
Fransie was born in Cape Town, South Africa. She lived and studied in several countries, before settling in Geneva, Switzerland, where she lives today with her husband, two children and several four legged companions. Now a fine artist, as well as writer and illustrator, Fransie's background is in Graphic Design and Art Psychotherapy.
She practised for a number of years as an Art Psychotherapist in London. During this time, she worked with children and focused mainly on the communication, attachment and bonding between parents and their children, which is also the underlying theme in her children's books.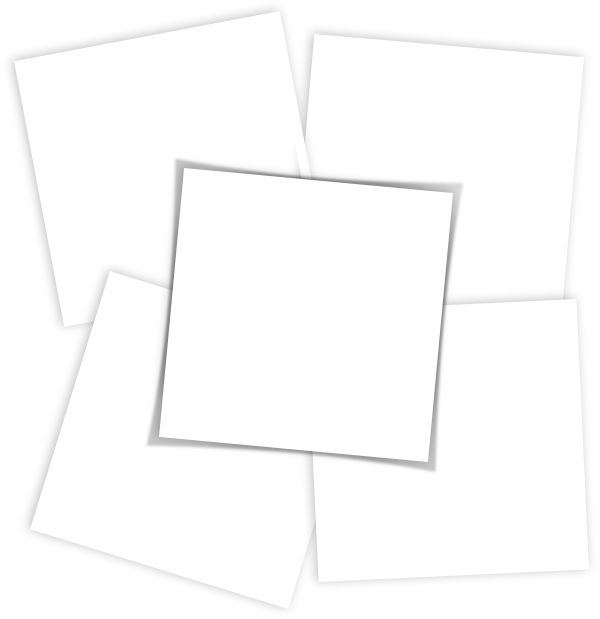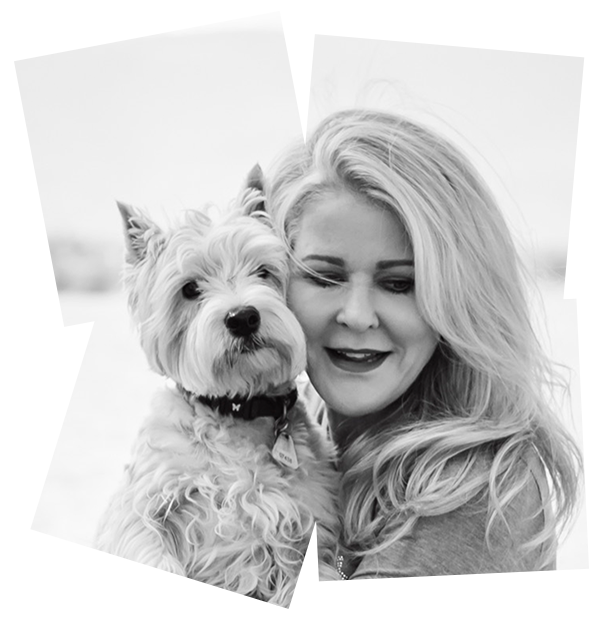 Fransie has five four legged friends
HOVER ON THE WORDS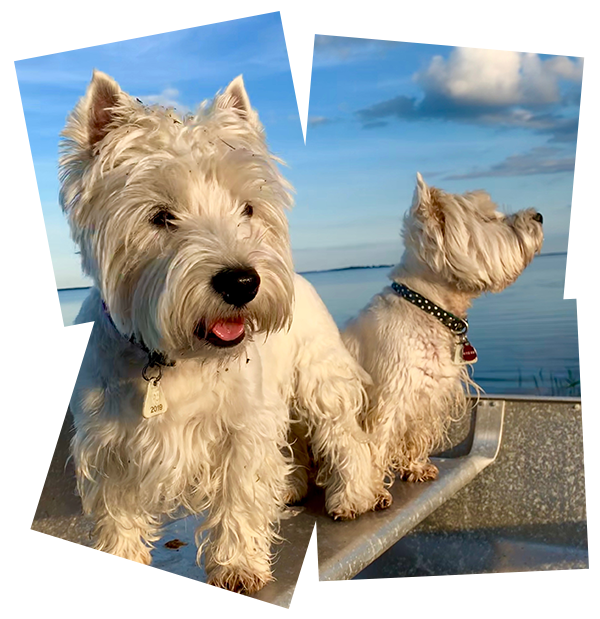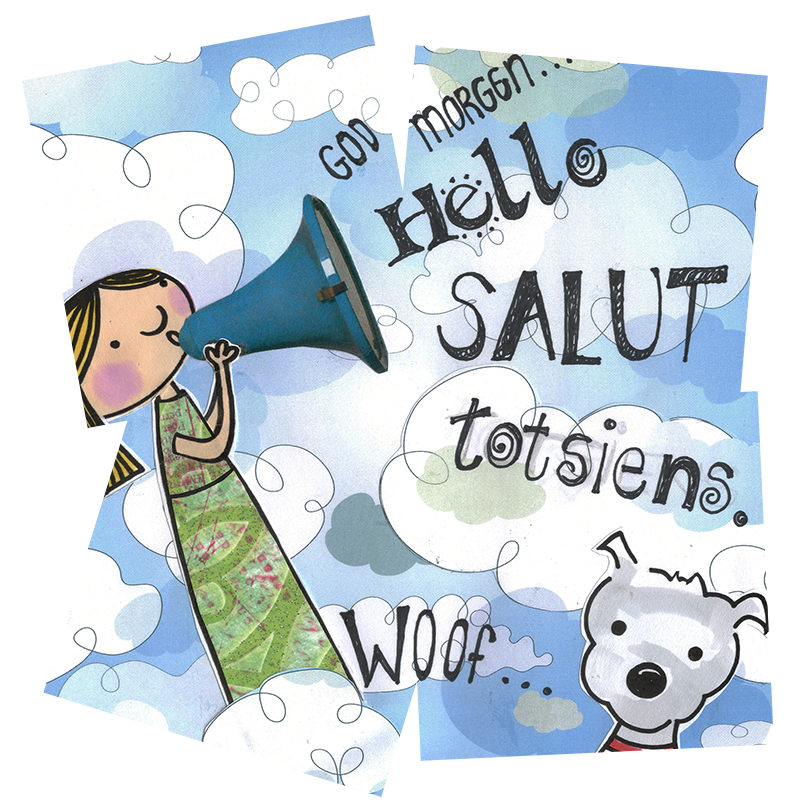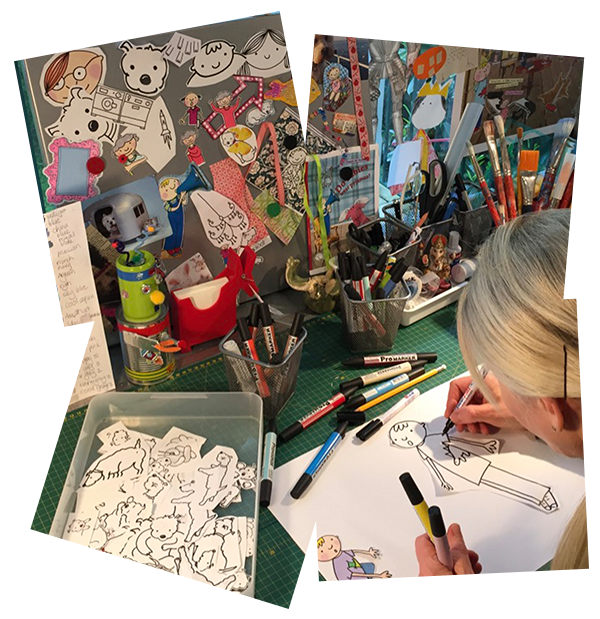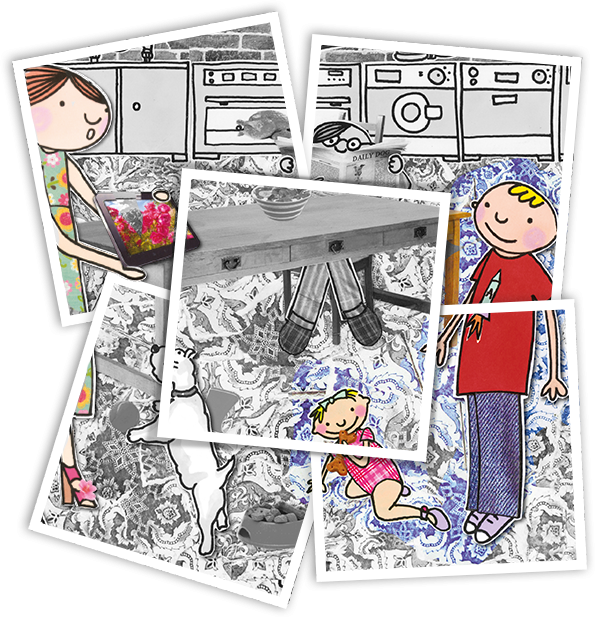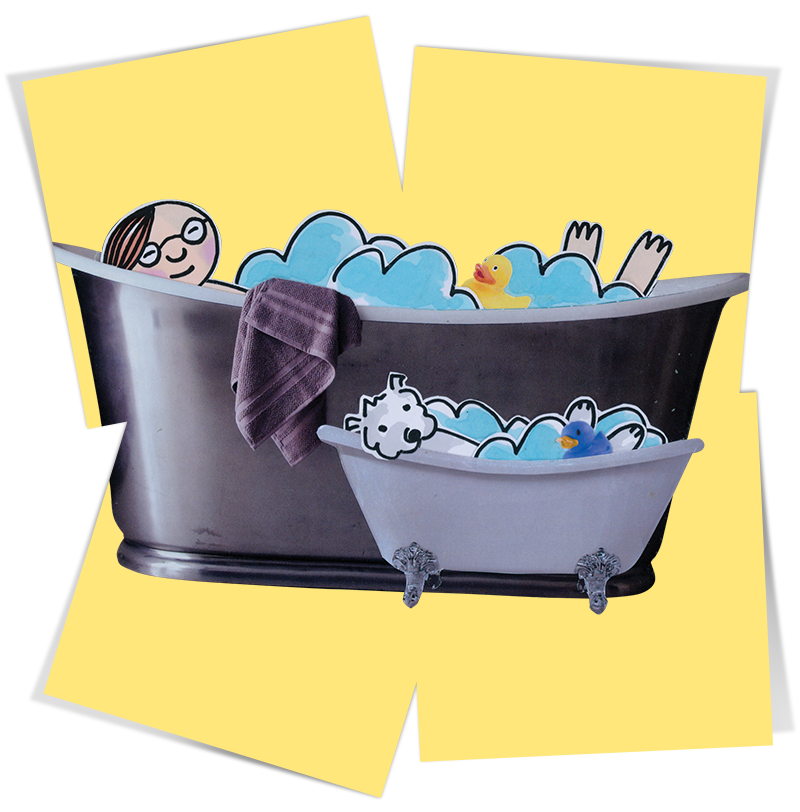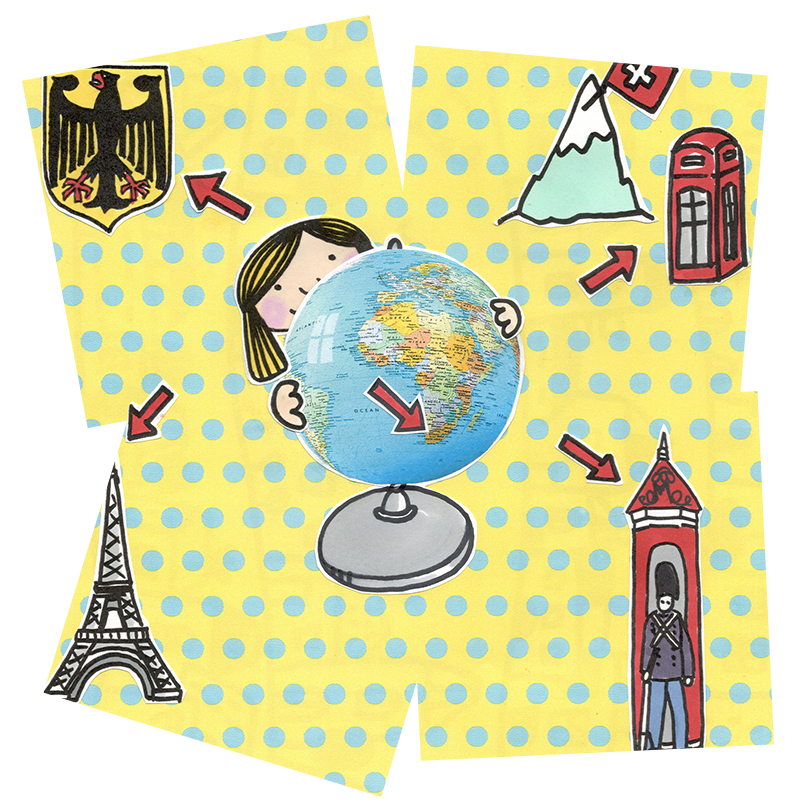 About Fransie
The Barkingtons
Fransie has lived in six countries
Fransie speaks four languages
Fransie
holds three qualifications
Fransie loves her two children
Fransie shares her house with one husband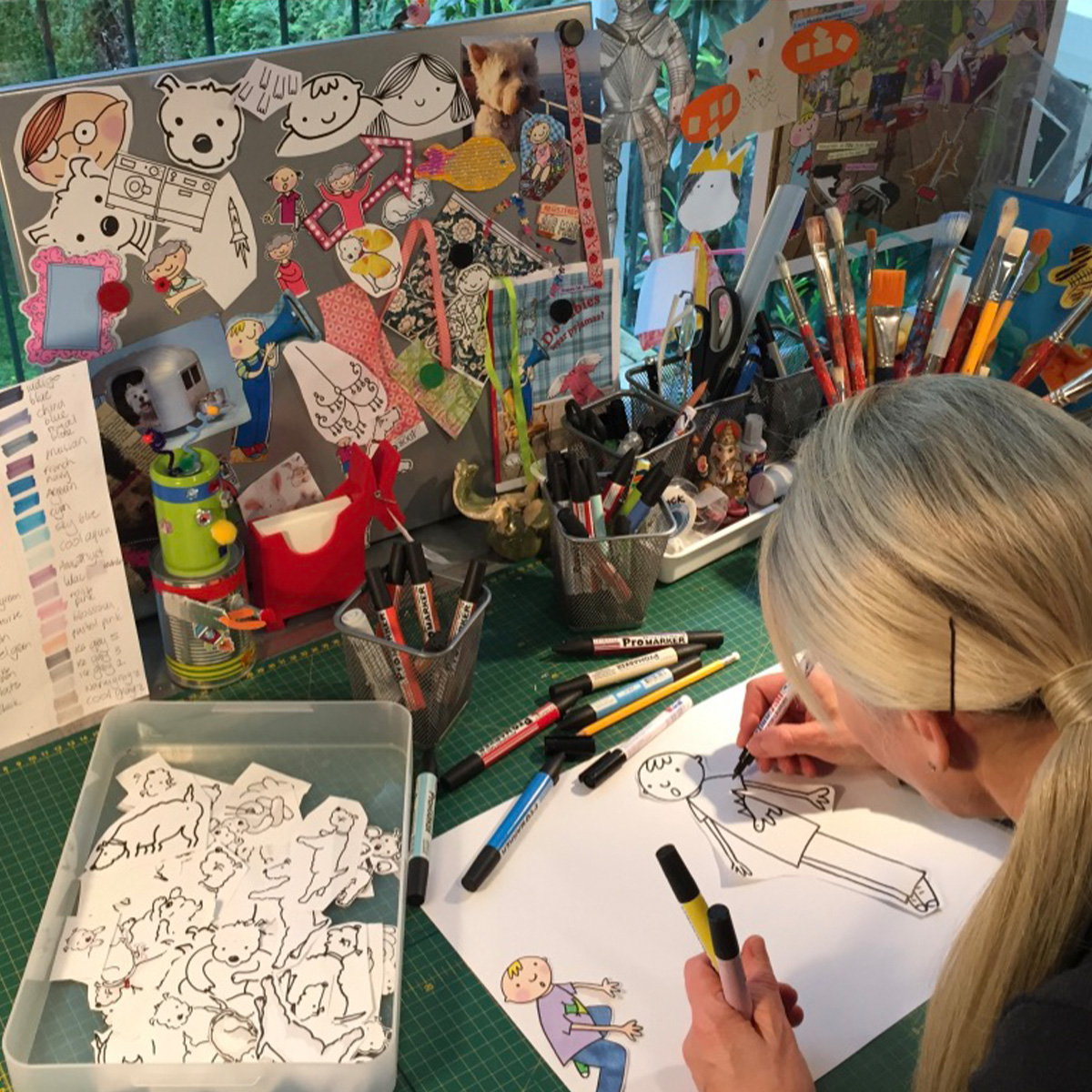 For her art, Fransie takes inspiration from her childhood in South Africa, her exposure to many cultures, as well as from her experience in working with troubled and marginalised individuals as an art psychotherapist.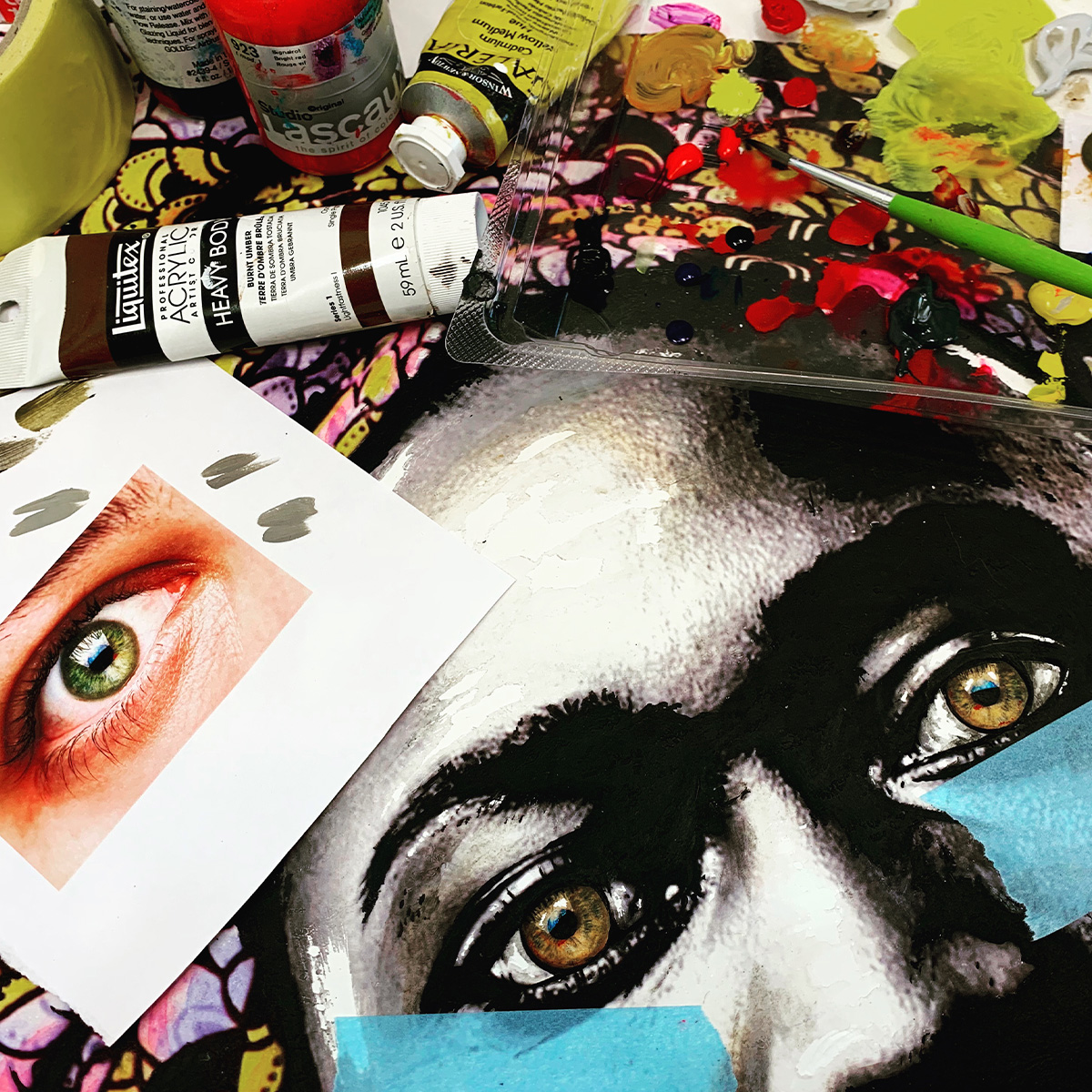 Humor and curiosity are underlying themes throughout Fransie's practice as an artist and storyteller.
The collage-like style in both her art and books, allows her to create a new reality by rearranging existing imagery. Placing her fictional characters in photo realistic surroundings creates exciting dialogue between fantasy and reality, begging the reader or viewer to assess his or her place in this new reality.
In the past year, Fransie's artwork has been exhibited in London, Genoa and Milan.